Questions or to reserve your space? E-mail or call 360.271.1410 MST.
July 19th - 29th, 2020
10-Day Double Denali Land & Sea



ms Noordam ::: Holland America Cruise Line
Only 24 spaces available
Click Here to Reserve Your Space!
We've done the 7 day route three times, it's time to change it up! We're adding Denali National Park to the trip instead of a pre or post cruise tour add on. We'll get to see some of the wild Alaska only usually seen on TV! You'll fly into Vancouver, BC, then proceed on a liesurely cruise up through the Inside Passage, the debark and motorcoach up into the interior and Denali National Park for a two days of exploring!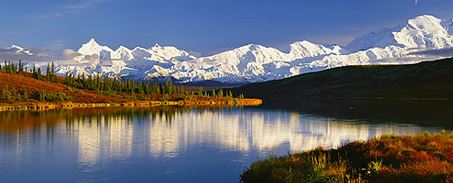 We will have THREE FULL DAYS of beading while at sea, PLUS plenty of open session beading when you're done with the shore excursions. We may be in the Hudson Room or in one of the restaurants that don't open til evening for our beading unless it was reserved for another group. Remember, these are very relaxed open session type classes. Start whichever project peaks your interest, switch between them. Come and go as you want. Take advantage of all the other great shipboard activities. You are not "trapped" in class! This is supposed to be fun! Bead as much as you can take and then take a break!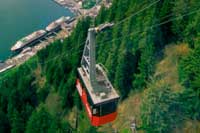 Take a day trip up to the Kenai Fjords National Park Tour out of Anchorage and experience glaciers close up!
Take a ride up the scenic Tram in Juneau, or go for a hike up the trail to the top for incredible views of the fjords and ride the Tram back down!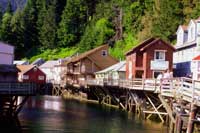 Wander the scenic town of Ketchikan. Situated in the Tongass Narrows,
the houses and buildings cling to the hills and over the water.
This cheerful town calls itself the Salmon Capital of the World!
We never know until just before the cruise what room we will have to bead in, it could be one of the card rooms or one of the restaurants that don't open until dinner. But we're guarnateed a wonderful view wherever we may land. Projects will be updated and ready to choose from two months before the cruise.
Maximum of 24 beaders, I've found this is a great size, lots of personal hands on time and not getting lost in the crowd! With the beaders package you have a $300 credit + an additional 5% off to go towards your project kits. If you choose the Open Studio option, you can purchase kits as you go at their regular price.
Click here to see current class choices. New designs are being created and added all the time. And if you don't see anything there, come along as an Artisan Companion and enjoy the perks of the group discount for the cabins and bring along your UFOs that you've been wanting to get to work on. I know you have them . . . I do! A mini trunk show will be held during full sea days with kits offered from the class choices and a guest designer.
Itinerary

DAY 1: VANCOUVER, BC
Once a trading post and a rough-and-tumble sawmilling settlement, today modern Vancouver, Canada is many things. It's a bustling seaport, a hub for outdoor enthusiasts looking for active things to. This is just the beginning of your adventure!

DAY 2: INSIDE PASSAGE - AT SEA - BEADING
Alaska's Inside Passage is a protected network of waterways that wind through glacier-cut fjords and lush temperate rain forests along the rugged coast of Southeast Alaska.

DAY 3:
KETCHIKAN -
Alaska's "First City" of Ketchikan is so named because it's the first major landfall for most cruisers as they enter the picturesque fjords of the Inside Passage, where the town clings to the banks.


DAY 4:
JUNEAU -
May well be the most remote, most beautiful and strangest state capital in the United States.


DAY 5:
SKAGWAY - Step back to the days of the last great gold rush -- Skagway served as the primary gateway to the legendary gold fields, and quickly grew into Alaska's largest settlement. It was than a racous frontier hub packed with trading posts, saloons and guesthouses.

DAY 6:
GLACIER BAY NATIONAL PARK - AT SEA
Frosted crags descend into mossy forests and a 457-meter-deep (1,500-foot-deep) fjord at this World Heritage Site, which is also one of the planet's largest biosphere reserves.


DAY 7: AT SEA - BEADING - Time to recover from all the tours and relax with some beading and time onboard!


DAY 8: DENALI NATIONAL PARK - Almost as large as the state of Massachusetts, Denali National Park is the first and last stop on any adventure into Alaska's wild.

DAY 8: SEWARD (Anchorage) AK - Disembark and enjoy deluxe motorcoach sightseeing to Denali National Park for a two night stay at this majestic national treasure.

DAY 9: DENALI NATIONAL PARK - Continue to explore this amazing piece of nature.


DAY 10-11: ANCHORAGE, AK - This morning board the luxurious domed rail cars of the McKinley Explorer bound for Anchorage.

After long dark winters, Alaskans love their summers and the residents of Anchorage, Alaska are no exception. The city plants thousands of flowers to celebrate the arrival of warmer months and days that bring as long as 19 hours dawn to dusk. 

Click here to view this years cruise itinerary on the Holland America website. Remember to return here to reserve your space!
ms Noordam ::: Alaska Bead Cruise ::: July 19th - 29th, 2020 ::: Cabin Categories:
All prices are based on double occupancy. If you don't have a room mate and are flexible we can help you double up in a cabin, we will do our best to find you a room mate, but if not the single supplement would apply. The beds can be made into two singles instead of a queen.

PRICES SUBJECT TO CHANGE as these are the current prices. Once the actual dates and prices are posted I will update them below. Prices are also subject to change as we get closer to the sailing date. Once we have a date, a Deposit of $600 (will be charged by Holland America) this will hold your cabin at that price. If you need to cancel later, you have until three months before the cruise to cancel with no penalties or fees!

Questions or want to join us? E-mail or call 360.271.1410 PST or click here to Pre-Register


Inside Cabin
$2525 pp
Single Occ. $4600

Ocean View
$3025 pp
Single Occ. $5600

Balcony
$3725 pp
Single Occ. $7000

Signature Suite
$4200

The Beaders Package is an additional $525 ($300 credit + an additional 5% off your Kit choices),
this is for 3 full day classes, includes all your bead kits with complete instructions.
You will need to bring your basic tools (snips, cutters, crimpers, extra needles, round nose plyers) reading glasses and/or magnifiers.
A travel light that uses an AC cord or rechargeable internal battery, NOT BATTERY ONLY! They DO NOT last. I have a great travel light available on the class choices page. If you don't have any basic tools, a starter kit for $25 will be available.
Click here to see current class choices

Open Studio is $250 gives you access to the group cruise rate, goodie bag, any pre/post cruise events,
and group events during the cruise. Ability to purchase individual kits or bring your UFOs!

Companion Traveller - $75. Save $200+ on our great group cruise pricing.
Questions? E-mail or call 360.271.1410 MST.
All rights reserved ~ Copyright ~ BeadingRetreat.com ~ i-bead.com ~ Amy Loh Kupser
PO Box 325, Tetonia, ID