Questions or ready to reserve your space? E-mail or call me at 360.271.1410 PST.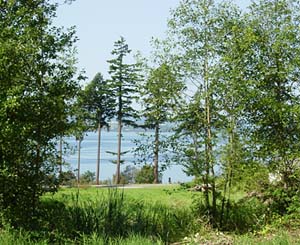 August 13-19, 2017
Only 4 spaces avaiable . . . 8 spaces reserved already!
This is a fun and relaxing week incorporating your love of beading with getting a chance to also tour a little of the Northwest!

Class will be held on Sunday, Monday, with a break on Tuesday. Class again on Wednesday and Thursday with Friday and Saturday as open beading with help on hand. Or if you wish to go tour around that is perfectly fine too. Saturday evening
will be our last gathering and group dinner beginning at 5pm here at the studio
for all who came. Beaders and their friends/partners or spouses who got dragged along!
Meet at the studio 8:30 - 9 am for breakfast with official class time starting at 10 am. Lunch from 1 pm - 2 pm, ending at 4:30 pm. Breakfast is assorted fruits, yogurt, granola and cereals with two different quiches each morning. Lunch is make your own sandwiches with various breads and flat bread, fresh salad fixings, multiple dressings, fresh fruit, vegetables, cheeses and chips available. Snacks throughout the day of nuts and chocolate and granola bars, veggies and fruit. Please let me know in advance of any food allergies and special needs. I will do my best to make sure there is something you can eat and try to keep anything away that would trigger an allergic reaction!

Time to give your brain and eyes to rest unless you are a true "bead-a-holic"! Take a drive to downtown Seattle (pictures on the right) or take off for Victoria BC, or you can just wander through historic La Conner or Anacortes, head out to
Deception Pass (picture on the left) and take in the
spectacular views or just chill out for the day.
Relax and watch the sunset over the San Juans and Padilla Bay.
There are two class options, both include breakfast, lunch, snacks and beverages at the studio during class days, and snacks and beverages on group tour days.
Beader's Package ... $650 - Includes 4 points worth of kits. Click here for an idea of what types of projects will be available. Final choices made two months before retreat.
Open Studio ... $275 - Kits not included, choose projects for just the kit cost.
Optional Self Guided Tour Days ... includes snacks and beverages, flyer with tour ideas and addresses to enter into your gps. Transportation and entrance fees not included.
Zahara by Ella Des project choice, shown left.

Accommodations & Transportation ... not included. Plan your travel to and from and ground transportation while you're here. If you have an RV or Camper Bay View State Park is right next door with RV spaces with water and electricity, and regular camping spaces.

You can also search on VRBO.com for wonderful houses for rent, search "Mount Vernon, WA". Anything from Mount Vernon to Anacortes is from 15-20 minutes away. Hotels are going to run you from $125 on up to have two beds, the house rentals are much nicer!
I have one accommodation option left for one RV/Camper space for $30/night 50 amp power and water. Contact me for more information, 360.271.1410.

Reserve Your Space* ... $100 will hold your space. Balance due June 1, 2017
*Cancellations subject to 4% of amount paid to cover CC fees.
Questions or ready to reserve your space? E-mail or call me at 360.271.1410 PST.