Questions or ready to reserve your space? E-mail or call me at 360.271.1410 PST.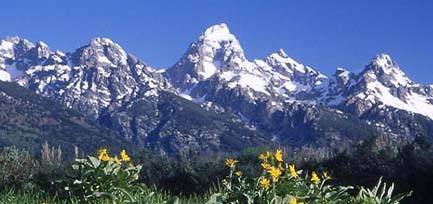 August 18 - 23, 2019
Call to reserve your space early!
Only 12 spaces available.
Returning to the Tetons! An amazing place to get your creativity flowing! The studio is nestled in the valley at the base of the Tetons surrounded by the Carribou Mountain range we're surrounded by beauty.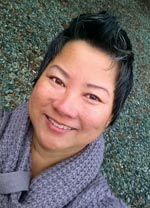 :::::::::: Your Hostess / Instructor / Go to Gal ::::::::::
Amy Loh Kupser ... Welcome to my home and studio out in the Tetons! I teach classes in a unique format of an open session. You learn what you want when you want. Switch between projects or focus on one for as long as you wish. I'm here to help you through anything you don't understand. I have designed special projects for the retreat and offer projects from designers all over the country and the world. Bringing you the opportunity to try something new or discover a new designer!
:::::::::: Schedule ::::::::::
Check in Saturday and get settled. We will meet for a wonderful dinner at a local restaurant. Class will be held on Sunday, Monday, with a break on Tuesday. Class again on Wednesday and Thursday. Tuesday and Friday you can tour or come to the studio to continue working on your projects with help on hand.
Friday is our last day with a group dinner beginning at 5pm here at the studio. We do a fabulous Greek Fondue on the deck for the beaders and their friends/partners or spouses who got dragged along!
Click here to see the list of projects.
Meet at the studio 8:30 - 9:45 am for breakfast with official class time starting at 10 am. Lunch from 1 pm - 2 pm, ending at 5 pm. Breakfast is assorted fruits, yogurt, granola and cereals with two different quiche/egg dishes each morning. Lunch is make your own sandwiches with various breads and flat bread, fresh salad fixings, multiple dressings, fresh fruit, vegetables, cheeses and chips available. Snacks throughout the day of nuts and chocolate and granola bars, veggies and fruit. Please let me know in advance of any food allergies and special needs. I will do my best to make sure there is something you can eat and try to keep anything away that would trigger an allergic reaction!

:::::::::: Free Days ::::::::::
Time to give your brain and eyes to rest unless you are a true "bead-a-holic"! Take a drive through Yellowstone National Park.
Go up to the top of Grand Targhee Ski Area. Hop over the hill to Jackson Hole WY or Teton National Park.
There is so much to do and see around here. Perfect to refresh yourself for another two intense days of beading!
There are two retreat options, both INCLUDE breakfast, lunch, snacks and beverages at the studio during class days, and snacks and beverages on tour days.
:::::::::: Retreat Options ::::::::::
Zahara by Ella Des

Beader's Package ... $675 - Includes $300 credit with $25 bonus towards kits, notions and goodies! Click here for an idea of what types of projects will be available. Final featured designers and projects will be posted two months before retreat.
Open Studio ... $375 - Kits not included. Bring kits you've gotten from me before or choose projects at the studio and purchase as you go.
Guest Meal Plan ... $125 - Breakfast and Lunch at the studio during the four class days and the option to pack a lunch and grab snacks for the two tour days.
Optional Self Guided Tour Days ... includes snacks and beverages, flyer with tour ideas and addresses to enter into your gps. Transportation and entrance fees not included.

Accommodations & Transportation ... not included. There are lots of great AirBNB houses around here plus the standard hotel selection. I will be working on group accommodations at a local motel that has a nice RV park attached to it about 5 minutes away.

Accommodations at the Studio ...
Master Bedroom - Queen & Twin Day Bed, Shared Bathroom - Booked
Main Floor Bedroom - Two Twin Beds, Shared Bathroom - Booked
Little Spring Trailer - Thin Twin (30" wide), private bathroom, shower in the house. - Booked
Parking for another RV or Trailer 30, 50 amp hookup, water and dump available.
If you're interetested or would like more information and rates please call me at 360.271.1410 These book quickly.
Reserve Your Space* ... $100 will hold your space
Balance due July 15, 2019


Beader's Package Deposit Only
$100 ............

Open Studio Deposit Only
$100 ............

Guest Meal Plan ............ $125

*Cancellations subject to 4% of amount paid
to cover CC fees unless paid by check.